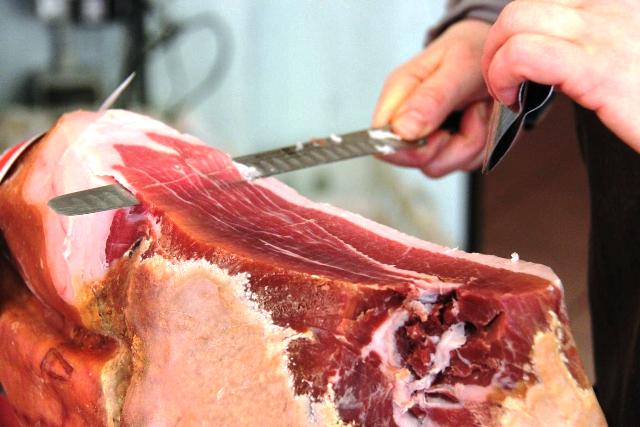 Tuscany, one of the most known regions of Italy, is home not only to great wines, but also to wonderful food. Some of the things you must enjoy while visiting Tuscany are surely Prosciutto and Salami – trust me you will love them! Prosciutto in Italy is different depending on the region it comes from and its climate: the most important thing that differentiates the various hams of Italy is the quantity of salt used to make it, because cold weather requires less salt, warm weather more. Less salt makes a sweeter ham, more salt makes it saltier, like the Tuscan one – just some useful tip for you. Like the Prosciutto, Tuscan Salamis are made with regular pork meat, Cinta Senese pork meat or wild boar meat, out of which the most famous one is the Cinta Senese (the autochthonous pig present in the Siena area since the Middle Ages). When you visit Tuscany I may arrange for you custom-made food tours that feature big or family-run farms around Cortona, Montepulciano, Pienza, Siena, Chianti, Florence, Arezzo, where prosciutto and salamis are still made in the old traditional way, of different types and measures, with slightly different ingredients and taste. Funny historical note about pigs: did you know that in medieval time the size of forests was measured with the number pigs that lived in them? ie. people were counting the food pigs could find there to eat to calculate how big or small it was.
Speaking of how hams and salami are present in Tuscan cuisine, they are everywhere; you find Tuscan cold cuts at aperitifs or as appetisers, paired with fresh white wines, or smooth red wines – it depends where prosciutto and salamis come from – but there is not an aperitif in Tuscany, a regular meal in private villas, restaurants and banquets, without them. Tuscan cured hams & salami fit everywhere perfectly and meat lovers enjoy them a lot, mostly the hand-cut ones – you must taste them because they are simply the best.
Come visit Tuscany not only for unique wine tastings but also for memorable culinary adventures with me, during which you will see, try and enjoy all these typical Tuscan and Italian productions. Sorry my but my mouth is watering now and I have to get some ham and salami for dinner with a glass of fresh Tuscan white wine, and you??? Book one of my private food tours in Cortona, Montepulciano, Pienza … and your mouth will be watering too!