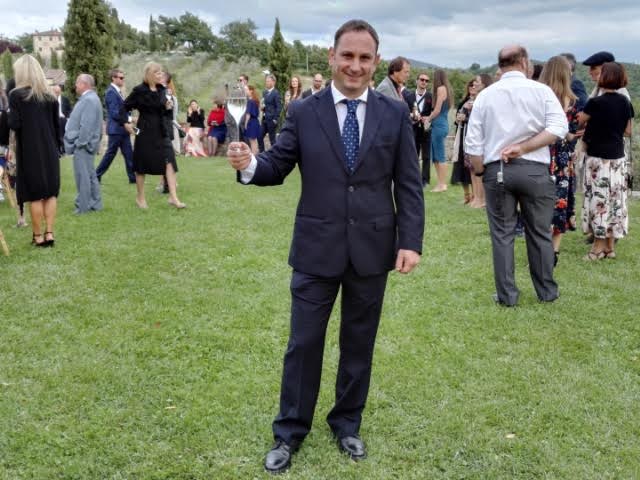 I live in and love Tuscany for its unique nature, beauty, marvellous landscape, mouth-watering food, gold olive oil and at least but not last its great wines (you never want to stop drinking).
My job consists in arranging wine & food tours all around the best wine regions of Tuscany and Umbria, conduct private wine tastings in villas, coordinate wedding services at international destination weddings in beuatiful venues around Cortona, Siena, Chianti, Florence, Montepulciano, just to name a few.
As Sommelier often I am invited to help choose the right wedding reception menu with the wedding planner (my girlfriend) when bride and groom come to Tuscany. And there can never be a fantastic dinner of traditional Italian food without amazing Italian wines, which I sometimes provide, perfectly paired with the menu. A long experience built up working for top catering companies and restaurants of Tuscany allows me to decide the right location to set up ceremony, aperitif, wedding dinner, cutting of the cake and open bar. This is a job that gives you emotions when you do the last touches to the tables, chairs, tablecloths, flowers, candles, plates, cutlery, glasses and napkins – all details that make a big difference thanks to my accuracy also looking after caterers and florists. There are moments when you look at the cloudy sky hoping to see soon the Tuscan sun shine again and play with the beautiful colours of Tuscany's countryside with rolling hills, vineyards, olive groves, wheat and sunflower fields.
I am sorry I am a little emotional talking about this, but when I am on site to coordinate private events I always make sure that everything goes the best way.
If you plan to arrange a special event and celebration in Tuscany and Umbria, do not hesitate to contact me at tuscanywinefoodadventures@gmail.com to learn how I may help coordinate a memorable day in Itali.