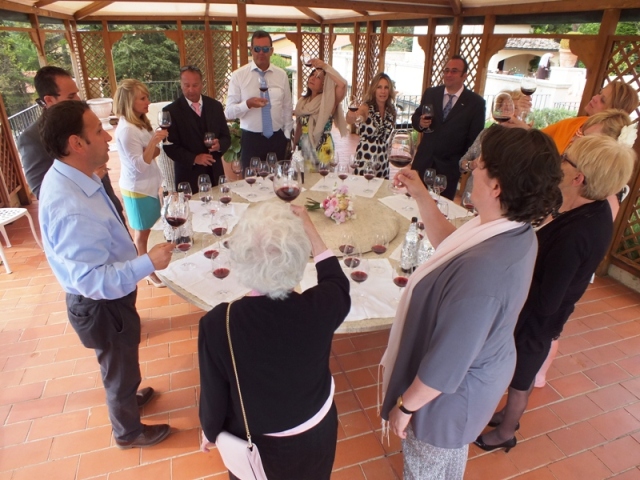 Wine ! so important for me because I love Italian wines and especially those of Tuscany. This is the reason why I want to share with people what I know and what I feel about wines, doing tastings wherever you are, with every kind of wines you would like to try. There is so much to say, it is a beautiful world full of passion, love, taste, and a big wine lover who chose to become a Certified Sommelier can guide you through things you might not be aware of – you will try, drink and have fun with glasses always full of wine. The colour, the smell, the taste of wines can introduce us into the secrets and the beauties of this immense world.
We can taste wines where prices don't mean lower or higher quality, by small producers with few bottles and big and well known wineries from different wine regions. We may go further discovering only Tuscan wines, those from all over Italy, or just the most famous ones. Being in contact with a lot of people I always have the possibility to find the right wines with good prices.
The tasting can be of 3-5 labels or more, that is the right way to enjoy this world with me.
Remember every moment that is not breakfast is perfect to have wine, and never say I don't like a wine without tasting it !!!
Join one of my guided wine tours or one of my private wine tastings in Montalcino, Montepulciano, Chianti, San Gimignano – and you'll truly have a great time!