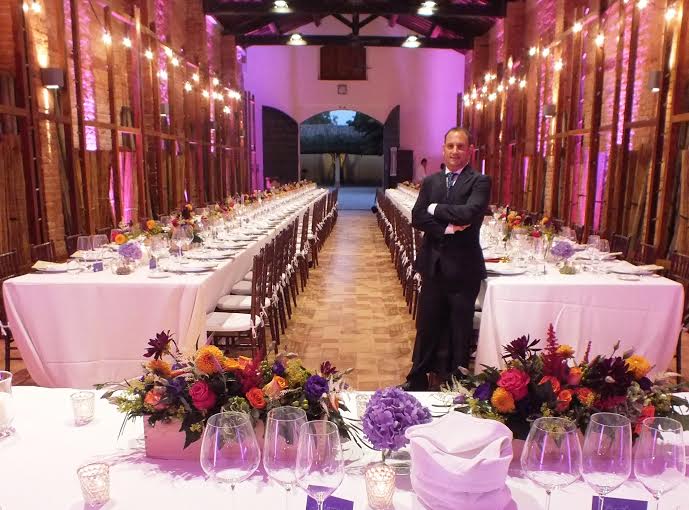 Once I arrived in Italy – I came to Cortona, Tuscany, in 1997 – I had the chance to work in the best restaurant & catering company of Italy, where I learned all the secrets about high quality service, preparation and banqueting. Being part of professional teams I was in different cities to cater for exclusive events & banquets – all very different kinds of services and styles for top VIP clients.
Destination Events in Tuscany are really important days, no matter how big they are, and with my 15-year experience also in several well known restaurants and caterers of Tuscany they will be easy to plan, because I will assist you to ensure that everything runs smoothly during the day. And here my passion for wines comes handy too, because being a first a wine lover and second a Certified Sommelier I can give you useful ideas to help find together the wines that pair best with your meal, be it for aperitif, seated reception, cake, dessert. My deep knowledge of banqueting can be very useful also to easily identify the right location for the various moments of the day.
I'll be happy to help you create your menu, find the right setting at the chosen venue with perfect view and light, to get the best of what the location offers. There is a lot of work to prepare events & banquets, but with the right people – professional, with long experience and an open mind – at your side, each step of the planning process will be easy, don't you think so ? Contact me to plan your special celebration in Cortona, Siena, Montepulciano, Pienza, Chianti and together we will make your dreams come true!